Post by lockejv on Oct 3, 2016 23:21:46 GMT -5
Ran Limbus to get a crack at Proto-Omega.
Leveled Scholar to solo the the Up In Arms BCNM for the Kraken Club. My first mage job over level 30!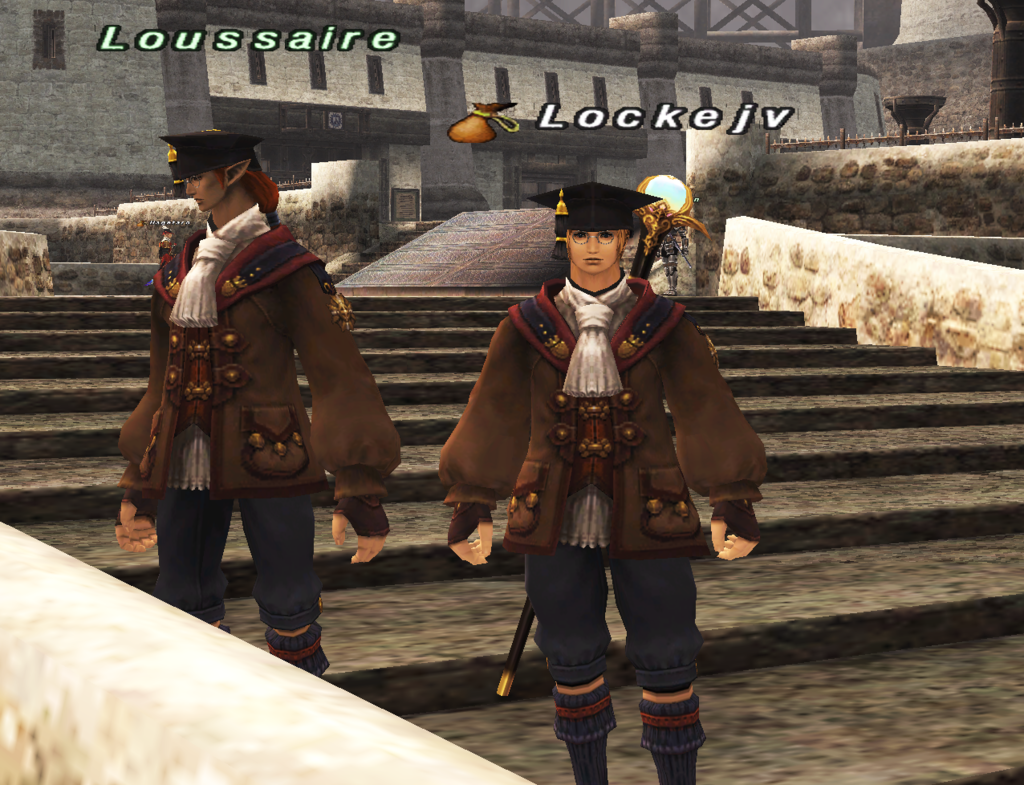 The BCNM is fun, Kaustra is the most badass move in the entire game (SCH two hour). I never really spent my seals, just one-offs here and there so I had a ton. Ended up going 0/30 on the club, it just wouldn't drop.
I started farming currency for THF's relic weapon - the Mandau. I ran every Dynamis area a couple times and decided I liked Valkurm the best. Nightmare Goobs!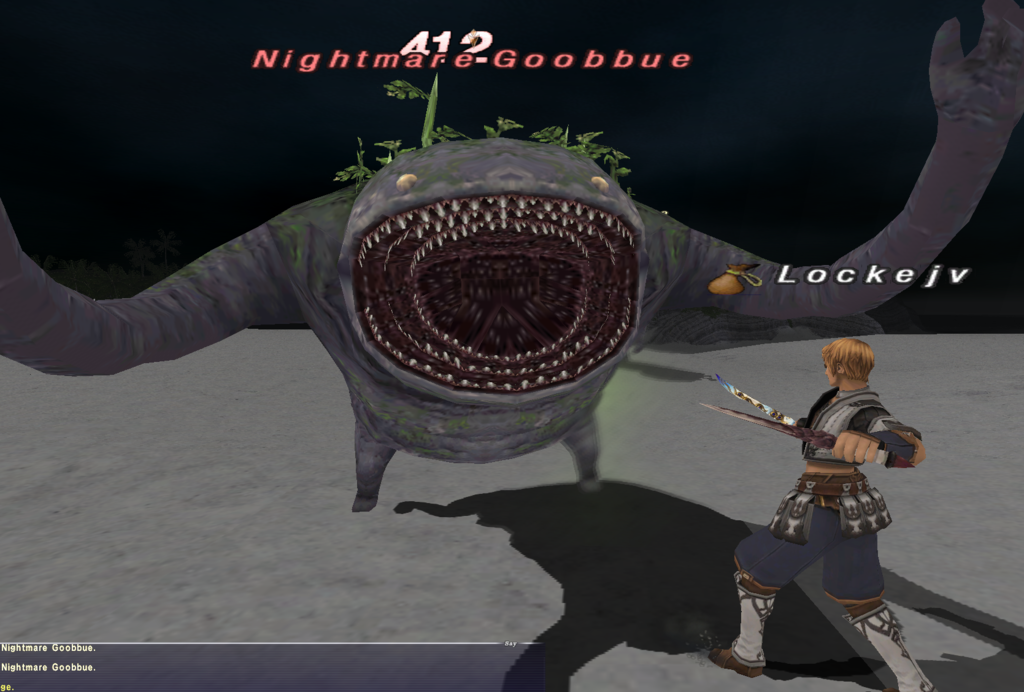 Was excited to earn my stage 4 relic - the batardeau. Still needed 10,000 byne bills for the Mandau though, long way to go. Not long compared to how it used to be (years).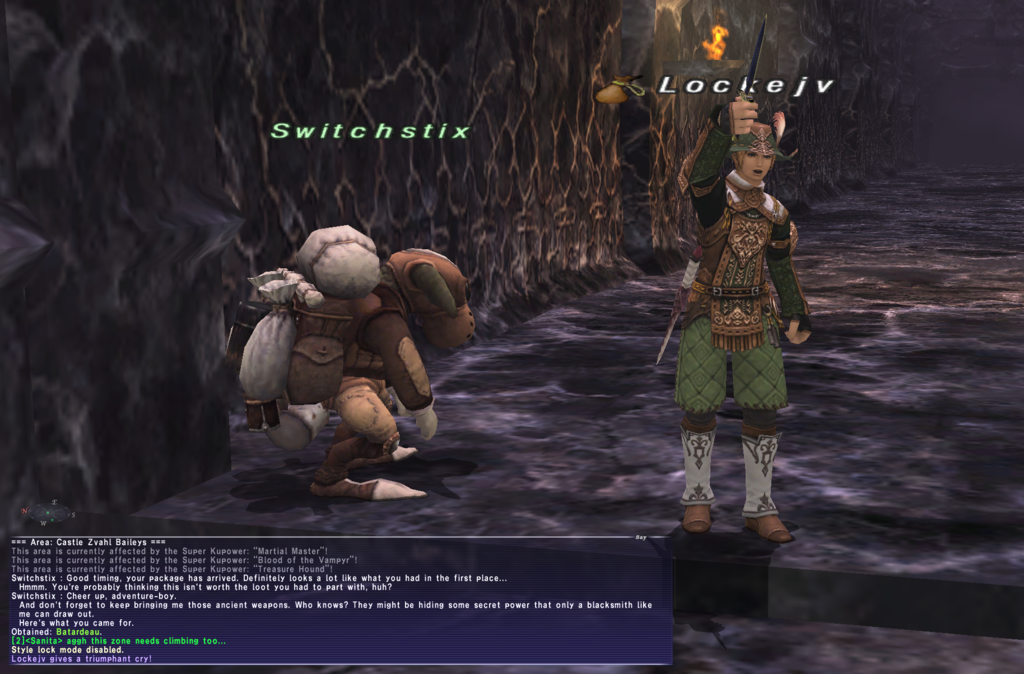 With help from a loan from Justinb, I got my 10,000 byne bill and turned it in. The last Mandau quest was in the Sanctuary of Zitah - Mookies came along to celebrate the moment:
My first Mercy Stroke! (relic weapon skill)
Fighting Alexander (TOAU quest) & gratuitous relic weapon screen shot.
Got a group together to kill Dynamis Lord. Anti-climactic after all that time, but satisfying!
Jailer of Love fight - always wanted the Love Torque: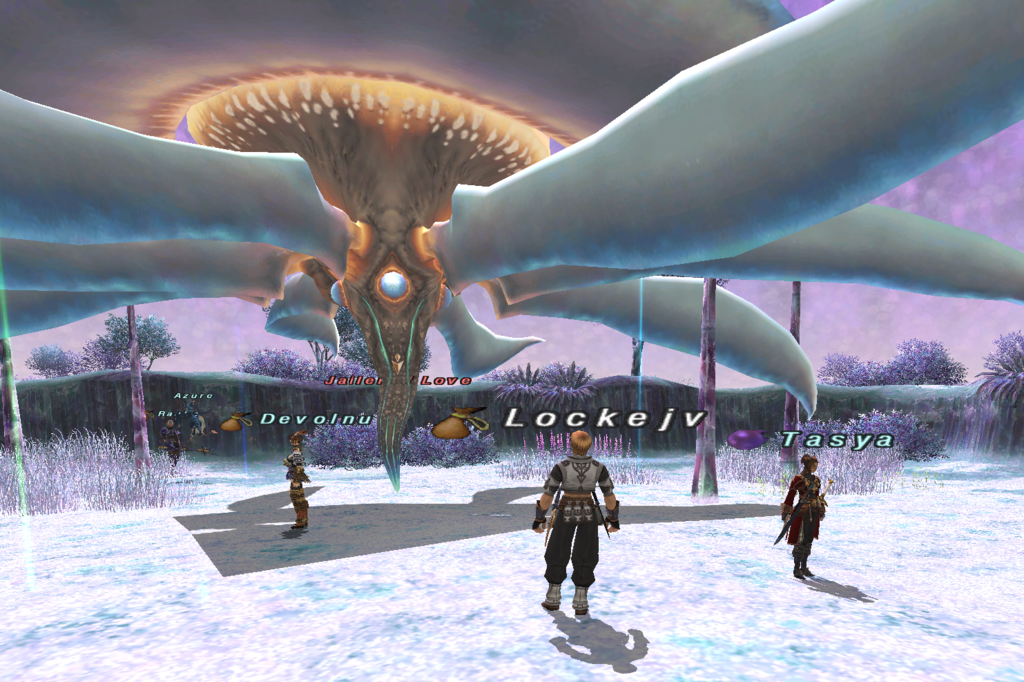 Absolute Virtue. The trick was just someone had to use the same two hour less than a couple seconds after he used a two hour in order to nullify it. Was it that hard to figure out?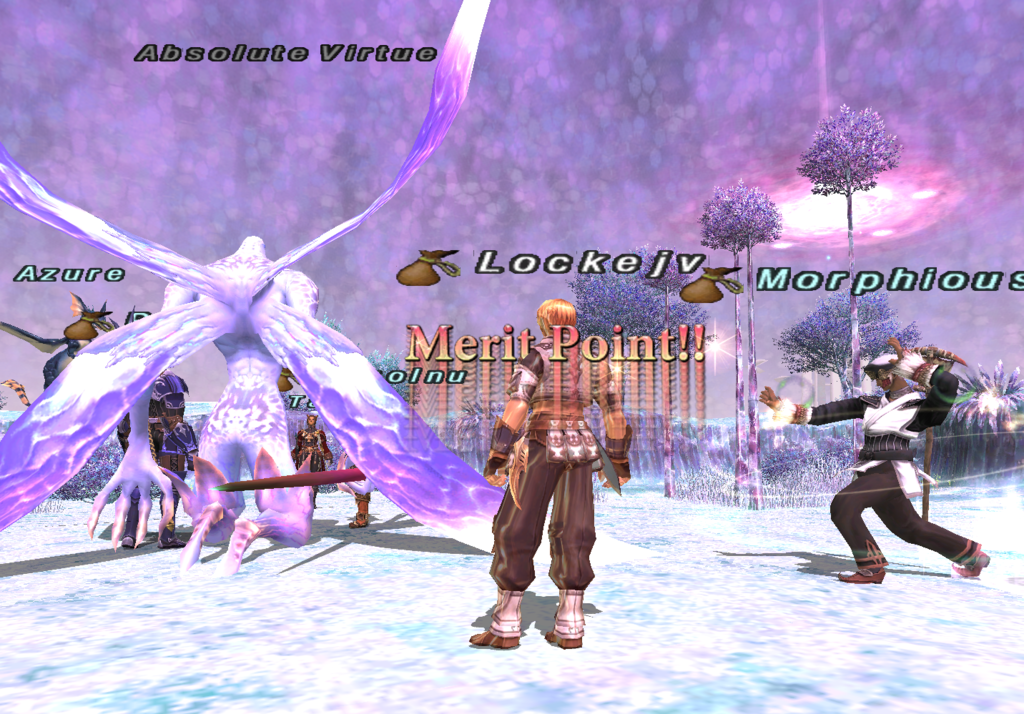 Yes, this actually happened - Jack finally dropped! Probably 80ish kills before it finally happened. Oh, he's a 20-30 minute spawn now which helped.
I have some more I'd like to post but that's going to do it for now!