Post by Bridger - Retired Paladin on Sept 16, 2016 0:57:32 GMT -5
Locke Started this, I think it deserves it's own thread, and actually, I'd like a bit more of how things went.
Not interested in stirring up decade old drama, just trying to state what happened. Well maybe I'm gonna post the funny or stupid parts of the drama. If anyone suggests rewrites for anything, I'll update. I intend to edit this about 100x since I don't have all of the information and a lot of it has to be second hand.
Johnathan mentioned he thought EO was founded June 22nd 2004.
So this thread is from Eternal Darkness to Edeas Orphans, to Edeas Evolution back to Edeas Orphans to what it is today (a place where people remember how great of times they had).
Eternal Darkness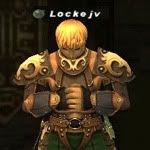 Kevorkean created the EternalDarkness linkshell a few days after NA release in november, 2003. He wanted to focus on PVP and run a FFXI pvp shell - hence his name and the LS name.
He randomly gave pearls to people including me, Stahn, Tempus, Evona, Koga and Pogo during the first week. We played enough to get a good community going. We branched out and recruited some players you might remember from Titan and even WoW, such as Dragonbane, Avanarius, Mixia, Daeka, Cydian, Lesterp, Raishinshi, Koga, Ionis, Puchuu and Bravocash.
We'd have 20-30 people on every night, and I decided to create a website for the group (11/14/03) and do some recruiting outside of game on various Internet websites. Most of the originals became officers and Kevorkean continued to lead the shell. We were mostly Bastokian and fought through the highlands, dunes and qufim together while recruiting more members. Together we worked through magicked skulls, subjob quests, fame-building, started a bank (Edbanker!), the long walk to Jeuno, missions, NM hunting, the jungle, crawler's nest, advanced job quests, and even eco-warrior. Those first couple months were the most fun I ever had gaming. Check that - I'll go as far to say it was the some of the most fun I ever had in my life and I wouldn't trade those experiences for anything.
Kevorkean stopped playing regularly after he hit 30 in early December, and he decided to quit before the end of the year which left us leaderless. Nobody really wanted to run the shell and I reluctantly volunteered provided I would be able to delegate responsibilities. I had invested a lot of time and effort into the website (phpnuke implementation with a lot of customization, including built-out forums, stories, and an instant messenger) and I didn't want to see everything go to waste.
At that point we had our first "rift" - those who wanted to main advanced jobs restarted at level one, and those maining basic jobs (me, Stahn, Pogo) continued on after 30 which split us up. But things continued to go well through January and the shell was still growing rapidly. We ran scheduled mission events, implemented an application process, held a strict level requirement of 30 (possibly first Titan NA shell to do so), started a crafting forum and ingredient share, and held weekly fun events like level 1 / chocobo races / bastok welcoming committee / dunes night.
In February we lost most of our officers. Several quit the game due to real life and others because they thought the LS was too fragmented. The level gaps became more pronounced and the higher level players were scattered. With the PS2 release coming in March, several members proposed mass recruitment. We were averaging 30+ people on each night, and the majority of the officers wanted nothing to do with the PS2 release. But people insisted (Raish and Thistle mostly IIRC), and we decided to stick with the level requirement for the Sr shell and create EDJr.
That decision turned out to be a lot of fun at first, and many EO'ers came from EDJr. Markus, Krazi, Kalvatar, Xaero, Dukes, Miruuk, Beren, Corran, and Jonathan all joined up a couple weeks before or after the PS2 release. At one point we had 40 people on ED and 50 people on EDJr, which was over 5% of the server that was online. Unfortunately the influx of people created a lot of drama and lowered the shells average level. When LockesNHS (Titan's first HNM shell) split, one of the groups considered ED but decided against it because we had way too many people.
In May, what was left of our higher level players bailed for smaller shells or took time off and I was having a rough time progressing personally. We pulled off a few more good events but the drama just wasn't worth it to me anymore. I asked for someone else to lead the shell (nobody offered so I didn't officially step down), but I let the staff know I was going to be a part timer, and I started wearing CRM most of the time.
From there the splits happened.
Split 1: Percy (IIRC) and some of his ED Jr friends were in the Sr. shell irritating some originals, I actually got called over during an event with CRM. I asked Percy to stop or he would be suspended. He continued carrying on so I broke his pearl. Percival quit and created Broken Hope, Raishinshi followed and brought some EDJr and a few ED members with him. Nobody cared.
Split 2: A month or so later, Pogo came back and was irritated with some of the new members. He started kicking people and they went on to form EO. I didn't even look into what happened because at that point I had already moved on, the LS was doomed because nobody wanted to run it, and it just accelerated the inevitable. Dukes created a shell with most of the remaining members (Synergy), and the few remaining stragglers eventually joined EO.
I split time with CRM / ITV, hit 60, got a Scorpion Harness, and then quit. A few months later Dragonbane asked me to come back and help with Sky, so I did. I leveled to 75 with Miruuk, did Tulia with ITV, and then played part time for awhile before joining EO and pulling Dynamis.
I kept the forums around for a few years afterwards and they saw some decent usage. I shut them down due to phpnuke vulnerabilities (got tired of patching / restoring / upgrading). I still have the site registered and host it for the screen shots linked in various places around the web for anyone feeling nostalgic.
And there you have it, from Kevorkean's vision of a FFXI PVP LS to the forming of EO: the rise and fall of Eternal Darkness.
Edeas Orphans
The specifics of Pogo leading to EO being made:
My brother (not Mark, Felucca) was talking about weed in a positive manner and Pogo went off on him as if weed had killed a family member of his. Insisted that he stop talking about it and eventually broke his pearl.
Krazi, an amateur of the ganja if I'm not mistaken as well as free speech, then quit right after. Miruuk was Krazi's roommate and ultimately followed him. Mark and I were Fel's brothers.. Koga was my guildmaster in UO and since you could have several pearls, lots of people from ED would end up having a pearl to EO and wearing it with varying frequency as a way to be able to stay in touch.
Looks like that is where Markus created EO with a few other members such as Jonathan. That was June 22nd, 2004.
So I don't know what happened here. I thought there were 2 EO shells also (but it's been a LONG time so correct me if I'm wrong). I think EdeasSeeD might have been the senior shell, or the event shell.
I did not come to EO until about Feb 2006. So there's a 18 month gap where I don't know what happened. I know there were Dynamis and Sky events, but I don't know many specifics.
Anyways, I actually started off in Synergy (Dukes' LS). Never meshed well with that group. I quit after a few months and Jerric & Duely got me into EO. EO must have been recruiting at the time. Other members such as Shalyn, Sosa, Cynric, Zannefair, and Oldman joined around the same time as me. A few others joined shortly before me like Winterkiss.
EO had A LOT of members. I really liked it and everyone was friendly. Right after I joined there was implementation of Manditory Attendance of events.
Sometime around April 2006 I witnessed a huge split.
Split 1: Imohtep and a HUGE group of followers split off (Bale, Morbid, and Aerya). Apparently there was some underground mutiny going on. A lot of the people involved were sack holders. There were forum discussions and other things, and all I really got out of it was "you guys suck, give us our payout, we can do better without you". I never really understood what the problem was, apparently they thought everyone was a n00b. Oh wait, read an ancient post, apparently they were mad the sackholders didn't tell them the exact bank balance as quickly as they had asked.
And what about Bale? he didnt know the balance too and he wasnt leaving EO till now. When Aerya asked to know balance, why dont you all show to members the bank balance? It´s LS money, not SH´s. A w/e I cancelling my account, and move on, I dont need this. Take care of the bank balance well.
Imohtep would be happy to know they did.
Back to them thinking we were n00bs. Markus did have some good punches about it. At the time my Pld happened to be wearing very distinct gold Armor mixed with AF and I happened to have been in a screen shot where I was on the front of Synergy's webpage months later with Kirin in the background. I said "yep, good luck to you guys, you won't see a place like EO again, go ahead and check out that other LS who has me posted there".
After that, we went on routine Dyanmis/Sky Runs. Killed Kirin here and there. We even got together a few runs to do some of the RoZ & COP Bahamut fight. THAT was impressive. A lot of ear rings came out of that. Not to mention we had a few Divine Might runs. We would also eventually pickup sea runs.
That's kind of how it went for months, Dynamis, Sky, Sea, special events. Was really a good time to be with the LS.
There would be a Dynamis were I kept on having connection problems (damn you DSL) and I would later hear about what happened.
Split 2: Zannefair and Cynric. So we had this married couple that came to EVERYTHING. At the time, the WHM wasn't very good. I would later learn much more about this after the fact, but apparently Zannefair actually threatened to train mobs on the LS in Dyanmis Xarcboard (the one where I kept disconnecting).
This lead to her booting, if ever there was a justified booting in existence, it was that one. Markus was actually a very good guy about the whole thing. Paid out her points and everything. Oldman came on said "how could you do this to my best friend in existence". Tempus would post a damning pick of him complaining about her to him. Rather than Oldman admitting fault in the face of evidence he called Tempus a "haxor" and the entire LS had a good laugh. I do have certain objections about posting private conversations, but not as much as I object to falsely accusing someone of creating faked photos.
oldman said:
as i read all these post i have to laugh at them myself, but i must say nice hack on putting my name in some of them confo's… lmao. if yur gonna try to make someone look bad plz hack it right and make sure u have all your lines covered ok....
And here he admits he said that and it was not a hack. ?) had that discussion about zann what 3-4 months ago
Cynric soon left, started a Killing Ifrit flame war against EO. People actually went to the extent to come to our boards, create accounts and tell us how they felt about it (they were not big fans). I think it was Winterkiss that also left over it, told me in a /tell but didn't tell anyone else why. I left over it a month later. We thought the whole thing was "well she kinda sucks and she hastes herself". Markus and LS leadership kept the Dynamis event quiet and didn't publically bash her, even in the face of a flame war.
Later Locke would tell me what happened. A couple of years later I played with Zannefair and Cyrnic. Zannefair leveled BLM to 75 and never nuked, just meleed. She seemed incoherent to put it nicely. I would have come to the realization "oh, this is what they meant by her being terrible". (she actually did a non optimal ok job for me when as a WHM when she was in EO, I must have brought out the non crazy in her at the time. No one else ever said that about her ever).
Sosa started a thread about leadership and he wanted to address the issue of why people were leaving. Some of it was a misunderstanding of what happened. Some of it was other reasons.
So this is late 2006. I left in October 2006. Membership dwindled and Markus decided to retire as LS Leader. By that time a lot of people on the server had actually been in EO, and the flame war didn't help membership. FFXI in general had tamed down a lot, so there weren't a whole lot of new members playing at that time.
Edeas Evolution
Some of the remaining members went off and made Edeas Evolution. EE was on FFXI and EO picked up WoW.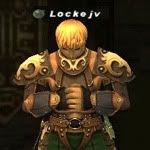 It looks like Edeas Evolution divided up the bank in about May 2007. So that must have been about when everyone focused more on WoW. Also looks like Edeas Evolution kind of stopped and everyone migrated back to Edeas Orphans around that time.
Edeas Orphans WoW Edition
In Jan 2007, EO picked up WoW and was run by Nikodemos. Markus was an officer in that guild.
***Need Summary Here***
Back to Edeas Orphans FFXI Edition
In May 2011, Square Enix would merge the Titan Server into Pheonix. Tibent, now Tibentt, created a new EO social shell after the merger, this was in Nov 2011.
The shell was small, and did not use the EO site. It only had around 5 members: Tibentt, Bobhope, Sinha, and a few others. The shell went pretty inactive in about May 2012.
In October 2016, Tibentt is still the shell holder and still wears the EO Master pearl in 1 of the 2 LS slots. I was promoted to sack holder and named SH#1 (approved by Tibentt).
Requested Summaries:
What happened from Jun 2004 to Feb 2006 in EO?
If anyone has a better WoW summary, I'll put that up.
We have logs of items and drops from various events of Dyanmis & Sky. Would be fun to dig through some of that and say how many items we got across how many members from 2004-2006. We can get an excel plot of items/time and active members vs time in principal if we recorded who attended the events. Would also be nice to get some info on the Jolly Rogers merger in 2005.